We only need eyes which see and a heart that understands. Intuitive connection between animal and human
Animals have been my calling and my destiny since the very beginning. It has always come easy to me to understand them, to feel them, to grasp their being with every facet, and to immerse myself into their world.
I especially feel a deep connection with horses and dogs.
Since I became aware that the world of animals – in the way that I grasp and understand it - is still very much hidden to many people, I have felt like a mediator between the animal and human world.
In my work I look at each side, the animals and the humans, and recognize the needs of each in to then create mutual understanding. This creates a meeting point for a powerful and loving connection between both.
We achieve a greater and deeper understanding of the true nature of our being.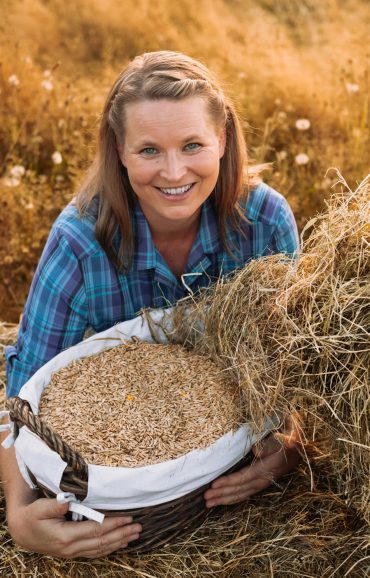 Diseases caused by civilization of the horse such as laminitis, obesity or emaciation, allergies, coughing or reoccurring colic have almost become a normal state. But it does not have to come to this state. I can show you how to support your horse with appropriate and tailored nutrition.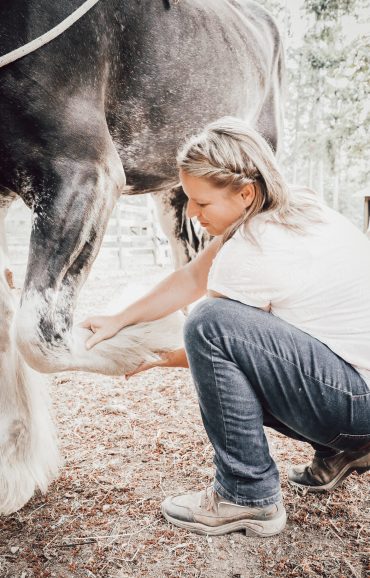 The demands on our horses as sport partners nowadays are high, no matter the discipline. Therefore, it is important to support our horses in a variety of ways to prevent unhealthy movement patterns that arise from tension and compensation. Energetic equine osteopathy is a blessing, and achieves that goal. Our horses are intuitively very receptive to it.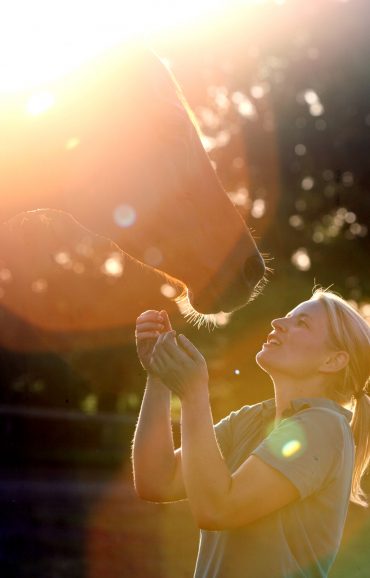 EQUINE ASSISTED CONSCIOUSNESS WORK
Meeting our Self on the level of Equine Assisted Coaching is a fascinating and profound way to gain insight into our inner being. Your horse serves as an important coach and healer in this work, since horses are equipped with an incredible talent to mirror your blockages and limiting beliefs. Together, the two of you can transform them in a sustainable way.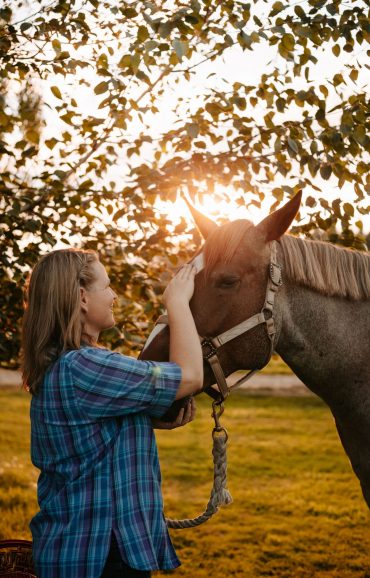 In the spiritual approach to body, mind and soul it is understood that a disease is initially visible in an individual's energy system over a longer period of time before it manifests in the physical body. Energy work shines a light on the root cause.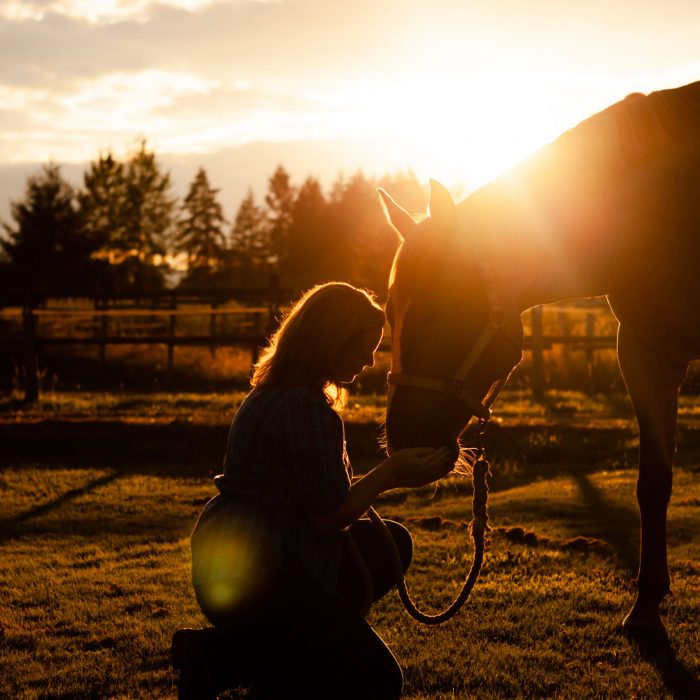 Natural Spirit expresses how I feel about myself and my being, and the ways which I choose to align and shape my life and work. I am strongly connected to nature and I love to explore the forests and mountains, barefoot and with my animals by my side. I feel a deep love to the beaches and oceans of this world.
When I connect with nature and all its elements, I experience my greatest moments of healing. Because of this experience, I look to nature for guidance and advice when presented with a challenge or adversity. How would she solve the problem?
Additionally, I became involved with my own spiritual development quite early. Already in my early twenties I was fortunate to meet my teachers, some of whom still accompany and support me in my own healing today.
Natural Spirit describes my relationship with consciousness and nature-based wisdom. Natural Spirit is the feeling of being in alignment with the divine at all times, and being able to draw all my answers from this innate connection.
In nature I find the answers to my questions.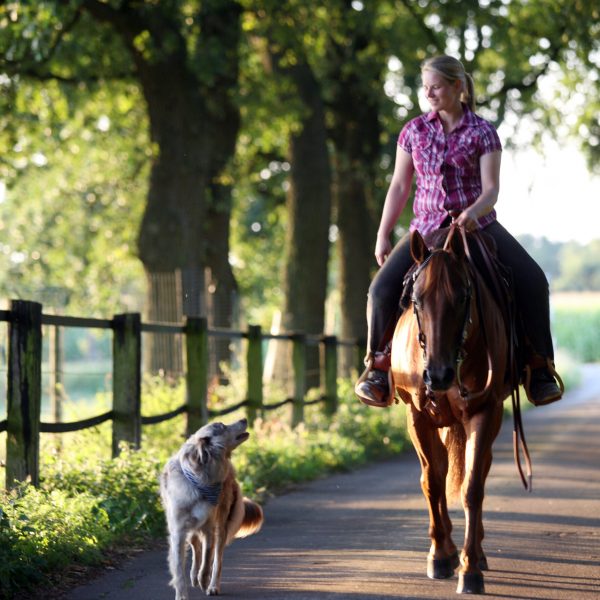 Animals, especially horses have always fascinated me and have magically attracted me from a very young age. Whenever the opportunity presented itself, I chose to spend time with them.
After graduating high school it came with no surprise that I answered the question of what I wanted to do with my life by saying "Definitely something with horses!"...